Star Certified Smog Test Only Station
We perform all smog checks required by the DMV, including diesel, Hybrid & CNG vehicles. Our top quality service is guaranteed by our ASE Master Technician.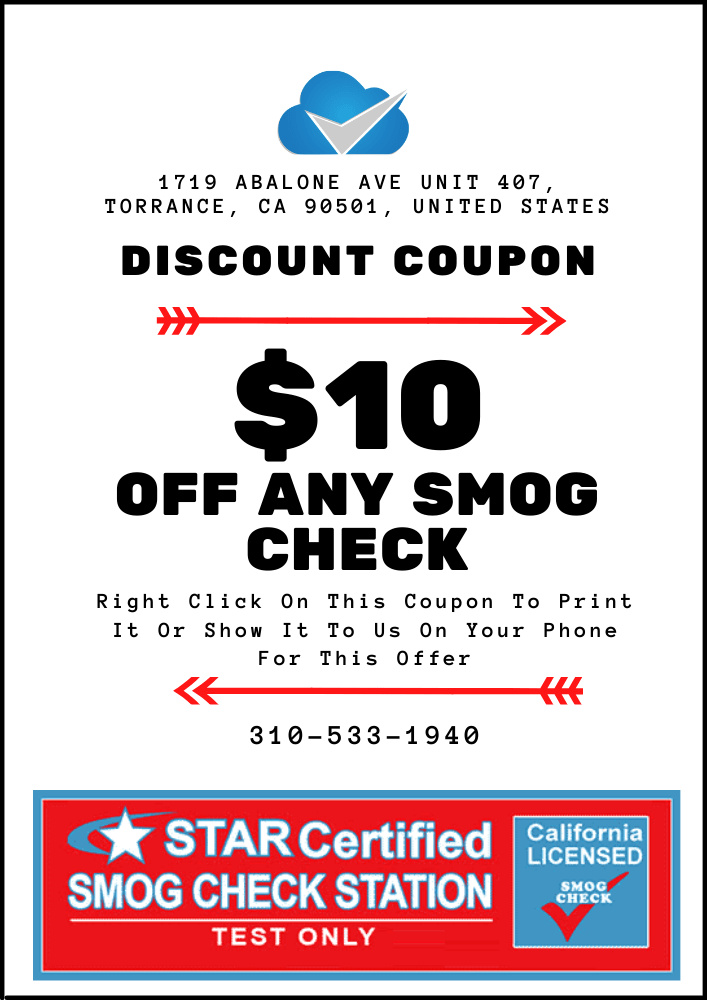 To print this coupon, click on it to open it in a new page
and then Right-Click on your mouse and select the "Print" option.
You can also Click on the "File" from your browsers top menu and select
"Print" from the drop-down menu.
"Great experience and great customer service. Oz was extremely professional, courteous, and went over every detail of the smog inspection and report. It was a pleasure doing business with ex smog and I highly recommend this service. Will be back if I need to! Thank you"

Alec Mikels
"STAR certified Smog Check vendor - just what you need for satisfying that DMV renewal. In and out without delay and Mr. Choi's station is located conveniently in Torrance at Western and Torrance Blvd."

Cami Hamilton
"Wow, this place is fantastic! I shouldn't be surprised since I chose this place based on the good reviews. I've got to say though that the service exceeded my already high expectations.

Thank you so much for the excellent service!"

Denise Leonard
Drive your vehicle for at least 20 minutes prior to arriving at the smog check station.
Change the oil and make sure your tires are properly and evenly inflated.
Make sure the Check Engine light is not illuminated.
Turn off the Radio and Air
Conditioning prior to test.